Recent News
Brixton SPD Consultation:
Lambeth Council want local people to have more control over what happens in their local area and looking to use the energy, skills and commitment of local people to help make their ambitions for Brixton a reality.
The draft Brixton Supplementary Planning Document (or SPD) suggests how the council and the community think Brixton can change and grow. The consultation for the draft Brixton SPD runs from Monday 4 February to Friday 15 March 2013. To have your say click on the link above.
The Council owns land and buildings in Brixton; it can use these assets and work with local people to make change happen. There will be a number of projects for residents to get involved with, depending on your interests or time available.
Two projects are already taking shape in areas where the council owns significant land:
---
Sainsburys:
Sainsburys to occupy site of Carpetright at corner of Brixton Water Lane and Tulse Hill. Sainsbury's have applied for a licence to sell alcohol from 6am to midnight, with  24 hrs/day opening.  Planning application references are: 12/01714/RUS and 12/02499/FUL.  No consultation was carried out for either application.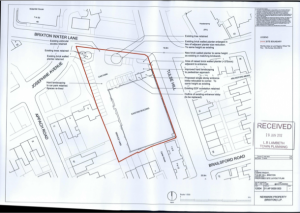 Various residents have been in communication with council, Sainsbury's, local shop-keepers and Carpetright.  Questions about whether there was due notification and consultation, and whether there are any Rush Common implications are being raised.  An inclusive meeting in March about the proposal has been suggested; Sainsbury's are reported to be agreeable.  The plan for that will be an agenda item for JAG meeting on 5th Feb.  There is a public meeting to be held in St. Matthew's Tenants Hall at 8pm on 6th Feb. Links to proposals: Application and Design and Access Statement
See General Discussion Blog for updates on this story.
---
Hermes House:
On 29th January Lambeth planning committee refused the application to convert units 1 and 2 of Hermes House into 43 student studios. However, an appeal process is available to the applicant.
The main grounds of objection related to:
The effect on immediate residential amenities (i.e. potential for nuisance of various kinds and lack of credible systems of mitigation).
Absence of a management plan or 24hr supervision.
It was apparent that councillors (of various wards) were aware of recent difficulties to do with nuisance at the bottom of Brixton Hill and they asked a series of challenging questions about design, change of use, local impact and management.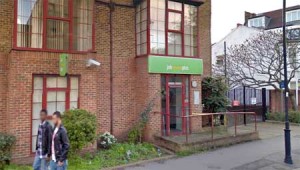 Residents were told to expect the consultation process to improve, partly as a result of the Localism Act.
Councillors were very clear that this decision was not based on any objection to student housing but to do with suitability in that particular building, in this particular location, for that use. The applicant's previous application was for a purpose-built residence for over 1,000 tenants next to St. Thomas's. As others have observed, there's clearly money in it.
Many thanks to Jenny Perring and John Newton for enduring 4 hours of planning committee action!