Cyclehoop, in association with the London Borough of Lambeth, have installed 13 Bikehangars in the North of the borough.  These Lambeth Bikehangars will create 156 secure bike parking spaces, which can be rented by residents. If this scheme is a success it may be rolled out across the borough. Could this be a useful addition to Josephine Avenue, what do you think? More information at CycleHoop.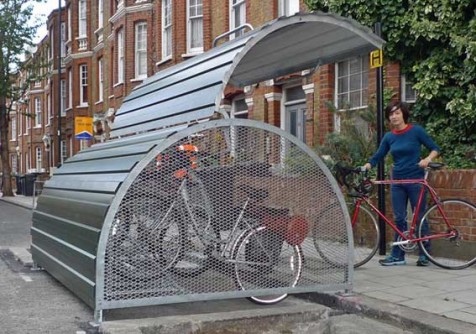 Lambeth bike hangar, photo from cyclehoop.com
Generally the carriage-ways are starting to get bad, but in particular there is a massive pot-hole outside 23 Helix Gardens. Perhaps street funds could be used to help fund its repair?