JAG would like to repeat last year's first, and very successful, Street Party planned for Sunday 7th June. However we need your help to make this happen.
Therefore we are holding a meeting this Wednesday, 1st April, 7:30pm at 73 Appach Road to gauge whether we have enough supporters?
If you would like to see the event happen again, and can spare some time helping us plan, then please come along.
Thanks to everyone who came, everyone who helped and everyone who lent a hand clearing up at our very first Street Party.
If you have any pictures please email them to us, we'd love to add them to this gallery.
Also, if you wish to be involved in next year's party please sign up to our MailChimp weekly newsletter or sign up as a member (both bottom left of web site page).
Click on an image to enlarge…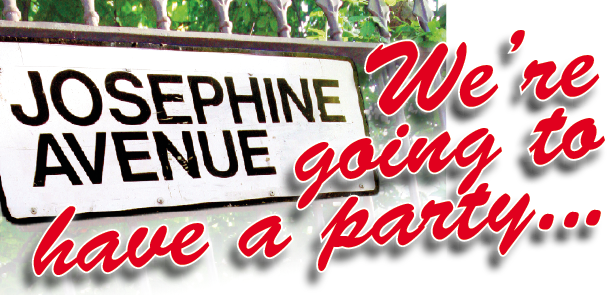 During an enthusiastic meeting on Tuesday night, 29th Oct, residents decided to hold a Street Party next year on 1st June to celebrate our wonderful street and the people who live here.
Residents are hoping to use the area of Josephine Avenue between the two ends of Appach Road for the event, and the thinking so far is to use the road for a sound stage, a possible children's area (any volunteers?) and for residents to picnic. The sides of… Continue reading →